At Kelly & Wendy Team, we are truly the experts in New Construction Homes! We sell dozens of new homes each year. We build strong relationship with all the major builders and their sales agents. We stay on top of new developments in the Bay Area to get you the most up-to-date information on pricing, builder promotion, and construction progress.
Working with our clients,
we help them select the best homesite and floor plan that works for them;
we help them negotiate prices with the builder;
we accompany them to the design center and help them select options for their new home;
we offer advice on working with lenders;
we help make sure a smooth closing.
Here is a custom Google Map that we created to keep track of most of the major new construction communities in the Bay Area. Email us at KellyWendyRealty@gmail.com for a live link.
For more tips and an exclusive new home consultation, please contact us here.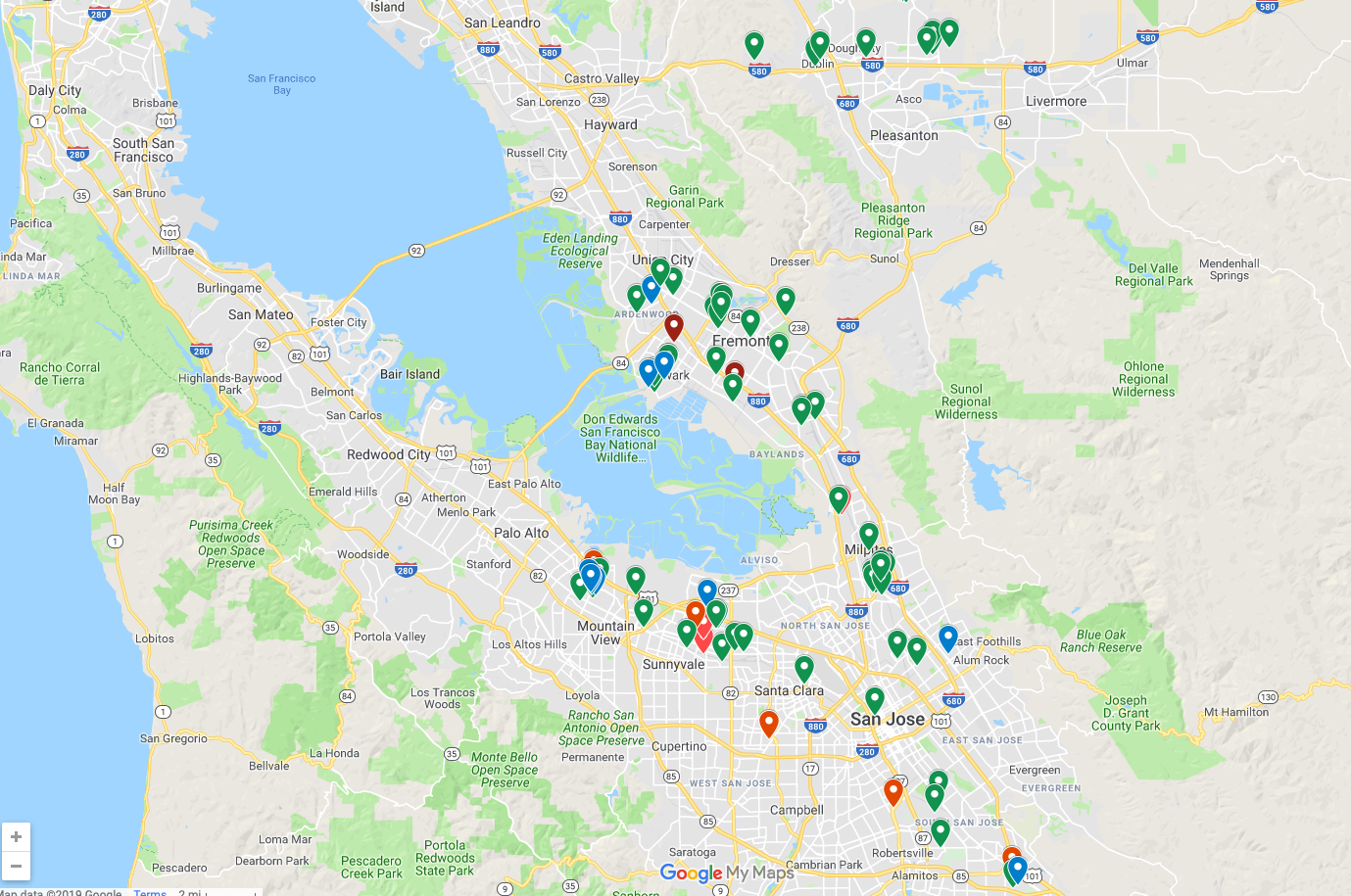 Q&A for Buying a New Construction Home
What are the Pros and Cons of buying a new construction home?
New construction homes usually offer better floor plans with open living concept, are more energy efficient, and more appealing to people who don't want to worry about regular maintenance of a home and the upkeep of a backyard. Most new homes do not require bidding, which can be a plus in this hot seller's market.
Most new homes are built in a much tighter community, with less green space, fewer guest parking, and less privacy between your neighbors. You might find three or four levels within a home, or have neighbors downstairs or upstairs of you. Although they are often built at a convenient commuting location, you might find it close to highways, major roads, train tracks,and/or commercial or industry buildings.
There's no right or wrong when choosing a resale home or a new home! We are here to help you decide what works best for you based on your preferences and situation!
Do I need a buyer's agent to represent me when I purchase a new home?
Of course you do! An agent who's experienced with new constructions and new home transactions can save you tremendous time and money. Keep in mind that the sales representatives there only represent the builder and they are not obligated to look after for your best interests. And of course, nobody is there to negotiate for you. We visit many new commutes on a regular basis, keep track of their construction and selling progress, and build relationships with the sales team there. This way, we can provide our clients the most up-to-date information about each new community. We will also be able to negotiate for you better with information we gathered such as back-on-market homes, new releases, promotional sales, etc.
Please make sure you have us accompany you when you first visit a new construction sales office. This will ensure the builder recognize our agent-client relationship.
For more tips and an exclusive new home consultation, please contact us here.